Have you ever wondered how a new Gutter Installation in Milwaukee would be carried out? Well, the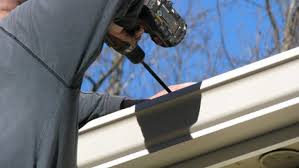 installation of gutters and rain gutters is simple, but only if you let trusted independent professionals perform your gutter installation. Nex Level Gutter Installation will assign a project team to help coordinate everything from measuring and determining the accurate gutter installation costing to the actual delivery and installation. The total cost to install gutters is determined by several factors, so an independent professional installer handle the gutter installation for you.
Nex Level Company has been installing top quality leaders and gutters for more than five decades. We have professional gutter installers who custom build gutters to the exact specifications of the client's home in Milwaukee and the nearby regions. We use the thickest aluminum material available in the market. We employ a quality approach in every aspect of the New Gutter Installation in Milwaukee process, giving our customers a professionally finished product each time.