#1 South Eastern Wisconsin & Milwaukee Roofing Contractors
A reliable team of Milwaukee Roofing Experts
Looking for roofing contractors in Milwaukee and South Eastern Wisconsin who offer a variety of local roofing services? Nex Level Roofing is a local family-owned, Milwaukee roofing contractor that is licensed, insured, and provides Commercial & Residential Roofing Services with a 100% customer satisfaction goal.
Save on commercial and residential roofing today. We specialize in energy-efficient commercial roofing, specifically TPO roofing, but also offer a full range of services for residential. Whether you need a new roof or a roof repair we always have the Right Solution at the Right Price! Protect your business or home today. Our Warranty Backed Certified Installers are ready to help you save. Already have a quote? You could save thousands with a Second-Look Assessment.
We have the certification and licensing required to operate in the roofing industry, so you can rest assured that the quality of our services will live up to the highest standards.

Service Area: South Eastern Wisconsin
Milwaukee
Greater Milwaukee
Appleton
Madison
Kenosha
Waukegan
Very happy with the service. They showed up fast and got the job done right away at a decent price. Best experience I have had with a roofing company. I will definitely call them when I'm ready to replace the entire roof.
Great company to deal with. They helped me with my insurance claim. The response was very fast. New roof installed and the quality was amazing. I highly recommend them if anyone is looking for a good roofing company.
William Sayles
2022-02-15
We had a leak in our overhang on our roof. We thought it was one thing and they came out and found the real problem. Our stove vent needed to be revented out the roof. Did a great job. Front first call to finish it took 5 days. VERY HAPPY WITH SERVICE and JOB DONE.
We had a great experience with Nex Level Roofing. We appreciated their high quality materials, professionalism, and workmanship at a great price. From the sales conversations to the final installation and clean up, everything went smoothly and we highly recommend their business.
Showed up on time and I was late, but they waited. They did roof cement on the flashing Also found other areas that needed work and did that.I asked our window cleaner to take a look at the work.as I don't have a ladder to check the work. He took a cell picture for me.GREAT JOB! Thanks, Tom
It was so refreshing to work with such a outstanding team , They did everything they said and even more, this is a team I will highly recommend
Excellent work. Friendly! Timely! Professional!!
Very professional and a very fair price,plus their clean up was outstanding.
I have to tell you this was the best contractor experience I've ever had. They were always on time, very professional and very polite. The work was amazing inside and out. The cleanup is so thorough that when they are done you would never know they were even there. Edgar, Jonathan and Jackie were truly a pleasure to work with. Even their Dad Javier did some of the work! A nice family owned company. I would not hesitate to recommend them.
South Eastern Wisconsin & Milwaukee Roofing Services
Fast & affordable solutions for your

roofing, siding, gutters, repair,

and

maintenance

needs
Reliable and Trusted

Milwaukee Roofing Contractors
OUR COMPANY - NEX LEVEL ROOFING
We perform all types of

roofing, gutter, installation, maintenance

and

repair

Whether you are looking for a total roof replacement or roof repair, we are one of the best roofing contractors in Milwaukee that are fully equipped with the know-how, all the resources, and tools to get the job done with a record turnaround time.
Quality Milwaukee Roofing Contractors With Competitive Pricing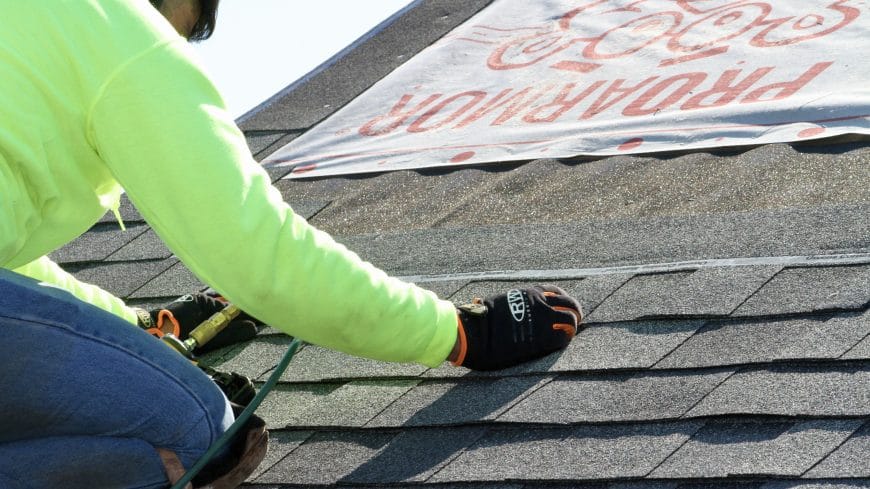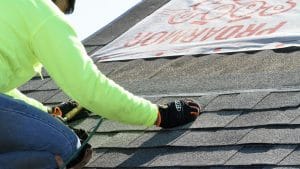 Having been in business since 2019, we provide 100% Free Estimates and Free Roof Inspections for all residential roofing and commercial roofing services, no matter the nature or size of the property. We will figure and install any roofing need: residential asphalt shingles, single-ply PVC roofing, and commercial flat roofing, with solutions that are custom-made according to your specific needs- all at affordable prices. Our commercial and residential roofing services include:
Installation and replacement
Leak repairs
Re-roofing
Maintenance
Green Roofs/Solar
New Construction
Inspections
Energy-efficient upgrades
Emergency storm repair
Missing/Broken shingle Metal Roofing
Our Capabilities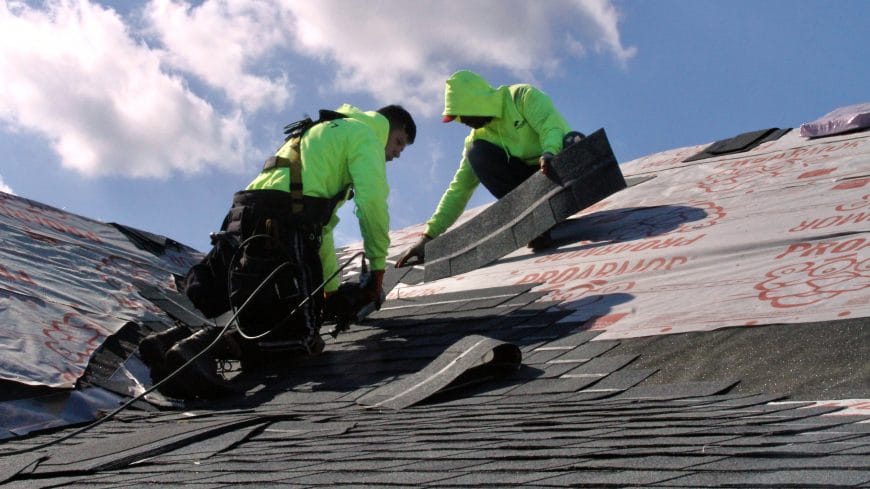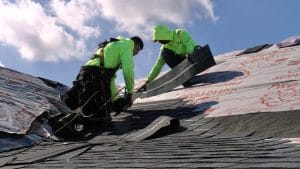 Whether you are looking for a total roof replacement or roof repair, we are one of the best roofing contractors Milwaukee has to offer that is fully equipped with the know-how, all the resources, and tools to get the job done with a record turnaround time. We have tackled all kinds of roofing jobs before, catering to small business owners to large fortune companies. We understand every challenge that any commercial roofing job may pose. After all, for maximum productivity, you cannot stay sidelined by leaky roofs and other damages.
Additionally, you have the safety of your family members and employees to think about. You, therefore, need a robust and quality roof that can deliver on a promise of long-lasting durability. Early intervention makes the difference between the need for a roof repair and the need for a roof replacement. This is why you need to schedule regular roof cleanup and maintenance from reputable roofing contractors Milwaukee. Nex level Roofing will come to your home or business premises for regular upkeep, remediation, and inspection all to ensure that your roof is in an optimal working condition. 
Milwaukee roofing company near me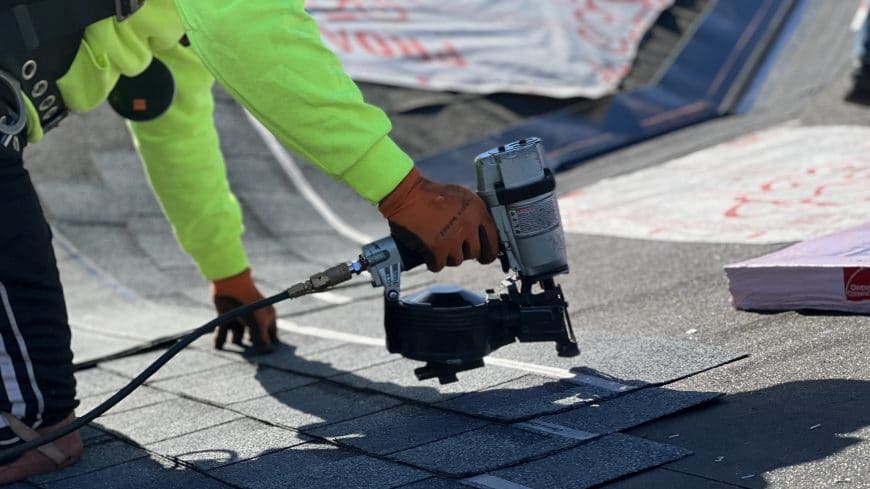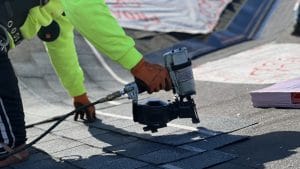 As a business or property owner in Milwaukee, you want to be sure that your roof and withstand the nature of your lifestyle as well as the weather. Nex Level Roofing has successfully completed hundreds of projects through which we have developed quality artistry. Some of the quality that has contributed to our becoming one of the most successful roofing contractors in Milwaukee includes prompt customer service and straight talk. We have adapted these principles to form the foundation of Nex Level Roofing. Today, the company is one of the fastest-growing enterprises. Our directors continue to have a hands-on role in the business which has grown exponentially every year since its operations started. Between consultants, employees, and contractors, Nex Level Roofing provides income for hundreds of Milwaukee residents, and we expect continued positive growth for years to come. 
Roofing contractors near me
Our project managers, sales reps, and installers are well trained and screened to ensure that the interests of Nex Level Roofing customers come first. We are committed to fulfilling the interest of each of our Milwaukee customers. Accountability among our staff members is of the utmost importance to our entire organization. If at any point we have a customer who is dissatisfied with our services, we will document the issue, address it, and remedy the situation as fast as we can. 
Roofers near me in Milwaukee and Surrounding Areas
Make the right choice by selecting the best roofing near me in Milwaukee. Nex Level Roofing offers roofing services in Milwaukee and throughout South Eastern Wisconsin. Give us a call today and talk to a roofing company that understands what people are looking for in roofing services. We will work to win your trust within the first meeting, and henceforth, you will continually enjoy the quality services and affordable prices we have to offer. Find the best roofers near you in Milwaukee today!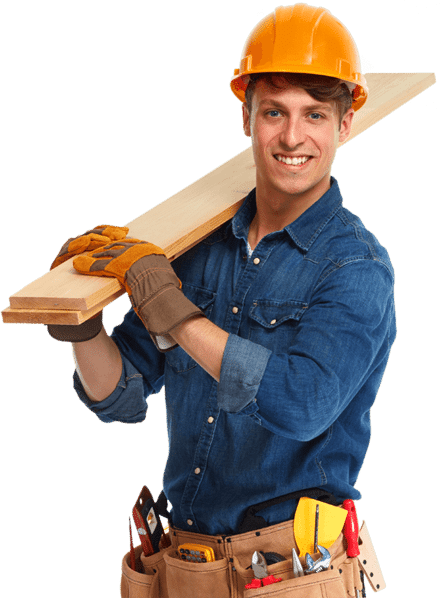 Ready to

schedule

your siding, gutters, or roofing service?
When you hire us for roofing services, you know you're getting highly qualified professionals who have the expertise and experience to make sure your project is done properly.
How to

contact

us

If you've got questions or need detailed pricing, send a message. Need faster assistance? Give us a call.