Fast Storm Damage Roof Repair Services in Milwaukee and South Eastern Wisconsin
Book Today, Get it Done in a Day!
A reliable team of Milwaukee Roof Storm Damage Repair Specialists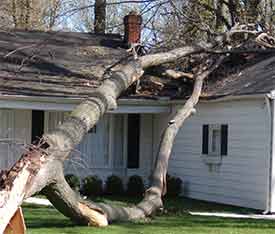 Snow, wind, and hail storms can cause extensive damage to your shingles. These damages will not always be apparent to an inexperienced eye.  They dislodge the surface of the shingle, making room for moisture and sun damage which in most cases cannot be seen from the ground. Nex Level Roofing is a Milwaukee roofing company that knows precisely what to look for. A home inspection from our experienced roofing repair company is necessary to make sure that your roof has not sustained any damage during the storm.  There are components on the surface of any roofing tile that will protect it from weathering. Therefore when the outside surface is damaged, the roof tends to age faster.  Some storm damage roof repair services in Milwaukee after storms can eliminate the need for more expensive repairs later on.
Very happy with the service. They showed up fast and got the job done right away at a decent price. Best experience I have had with a roofing company. I will definitely call them when I'm ready to replace the entire roof.
Great company to deal with. They helped me with my insurance claim. The response was very fast. New roof installed and the quality was amazing. I highly recommend them if anyone is looking for a good roofing company.
William Sayles
2022-02-15
We had a leak in our overhang on our roof. We thought it was one thing and they came out and found the real problem. Our stove vent needed to be revented out the roof. Did a great job. Front first call to finish it took 5 days. VERY HAPPY WITH SERVICE and JOB DONE.
We had a great experience with Nex Level Roofing. We appreciated their high quality materials, professionalism, and workmanship at a great price. From the sales conversations to the final installation and clean up, everything went smoothly and we highly recommend their business.
Showed up on time and I was late, but they waited. They did roof cement on the flashing Also found other areas that needed work and did that.I asked our window cleaner to take a look at the work.as I don't have a ladder to check the work. He took a cell picture for me.GREAT JOB! Thanks, Tom
It was so refreshing to work with such a outstanding team , They did everything they said and even more, this is a team I will highly recommend
Excellent work. Friendly! Timely! Professional!!
Very professional and a very fair price,plus their clean up was outstanding.
I have to tell you this was the best contractor experience I've ever had. They were always on time, very professional and very polite. The work was amazing inside and out. The cleanup is so thorough that when they are done you would never know they were even there. Edgar, Jonathan and Jackie were truly a pleasure to work with. Even their Dad Javier did some of the work! A nice family owned company. I would not hesitate to recommend them.
Storm Damage Roof Repair Services Milwaukee & South Eastern Wisconsin
Book Today, Get it Done in a Day!
Storm Damage Repair services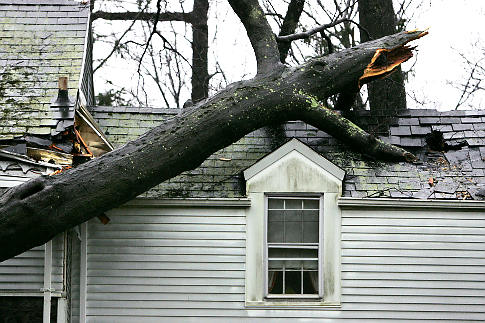 ​Our factory has certified roofing installers in Milwaukee who will help you with storm damage roof repair services in Milwaukee and South Eastern Wisconsin.  We provide our customers with the information they need to work with their insurance company adjusters. At each step of the roofing process, from the original estimate, the repair to the installation, and even during the cleanup and inspection, Nex Level Roofing will go above and beyond any competition in Milwaukee to ensure that your new roof meets and all exceeds your expectations.  We work closely with our customers and their insurance companies to ensure that they get the Right Solutions at the Right Price, all the time. After every roofing project, we clean up the job site as if we were the owners. You will get a beautiful high-quality roof, and we will not leave a mess of nails and other debris to distract from the beauty of your home. Selecting the right residential roofing contractor in Milwaukee is critical if you are looking for disappointment-free outcomes.
Experienced team in storm damage roof repair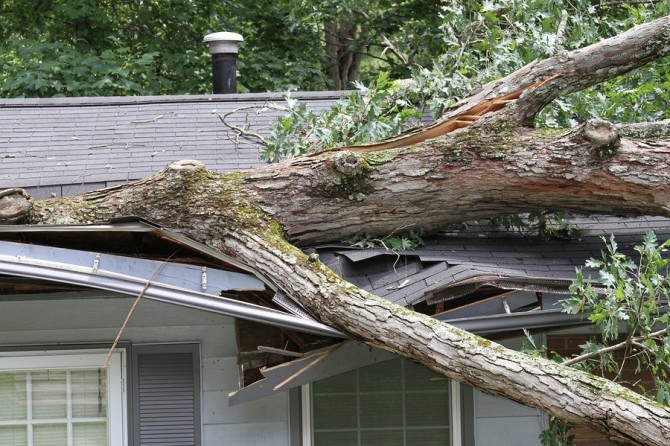 Wild weather in South Eastern Wisconsin and the Milwaukee region can wreak havoc on roofing with a triple punch because high winds can at times shift and blow off the roofing materials, hail can batter roofing, and heavy rains can leak through the weak areas of the roof.
Storm damage roof repair services in Milwaukee are a serious business. Contact the severe storm damage roofing response team from Nex Level Roofing. Our roof response team is adequately trained and experienced in repairing storm damage ranging from roofs weakened or worn down by storms to sections or entire roofs destroyed by storms.
Complete Roofing Services for Storm Damage
The storm damage roof repair services Milwaukee team from Nex Level Roofing is ready, able, and always willing to fix your roof after the destruction of Wisconsin storms. We have a lot of experience in repairing roofing systems that have been hit by heavy rain, thunderstorms, hail storms, tornadoes straight-line winds, windstorms, and hurricanes. We can handle any roof repair, including structural damage as a result of incidents such as falling tree limbs, huge trees, or large debris striking the roof of your home. Severe weather episodes are certainly not uncommon in our area and can leave behind real damage to your roof, jeopardizing your safety, security, and the structural integrity of your house. 
The ferocious strength of Milwaukee winds can shift and remove shingles, tiles, and panels from your roof. Fallen tree limbs and debris from a storm can damage the structure of your roofing and the materials. Next, rain and leaks combine to become a damaging force that can cause a lot of damage to both the exterior and interior of your home. Additionally, water damage can weaken the structural design of your building and potentially cause mold and mildew to grow. Knowing the different categories and levels of damage caused by severe weather is critical for a better understanding of the practical solutions for storm damage roof repair services Milwaukee. Hail storms can easily remove granular layers of shingles or dent and crack other roofing materials. Although repairs can often be made to individual sections of a hail-damaged roof, there are times when roof replacement is considered the best, most cost-effective choice in the long run. A homeowner's insurance typically covers the cost of repair and replacement of a roof damaged by hail. Make sure to check your policy for clarification.
Your Go-To Source for Storm Damage Roofing Service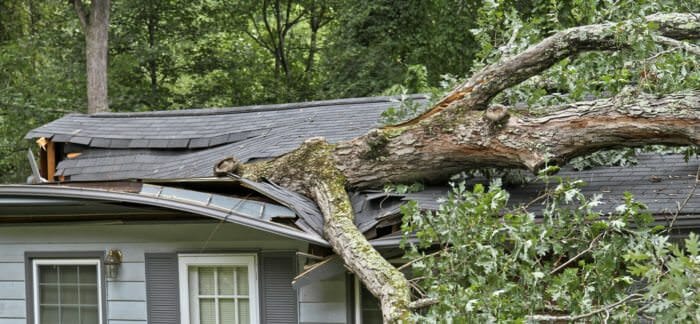 Professional technicians from Nex Level Roofing along with our support staff will always be available when you need them during your roofing project. For most people in Milwaukee, the home is their most substantial investment. We understand your roof doesn't just protect your home from the elements; it is also an essential part of the design aesthetic of your home.  Our consultants will help you choose the best materials for storm damage roof repair services in Milwaukee to enhance the look and functionality of your home. A quality, professionally installed roof with all the proper attention to detail and the right products will not only protect you; but it will also increase its value as well​
Reliable and Trusted

South Eastern Wisconsin & Milwaukee Roofing Contractors
OUR COMPANY - NEX LEVEL ROOFING
We perform all types of

roofing, gutter, installation, maintenance

and

repair
Whether you are looking for a total roof replacement or roof repair, we are one of the best roofing contractors in Milwaukee and South Eastern Wisconsin that are fully equipped with the know-how, all the resources, and tools to get the job done with a record turnaround time.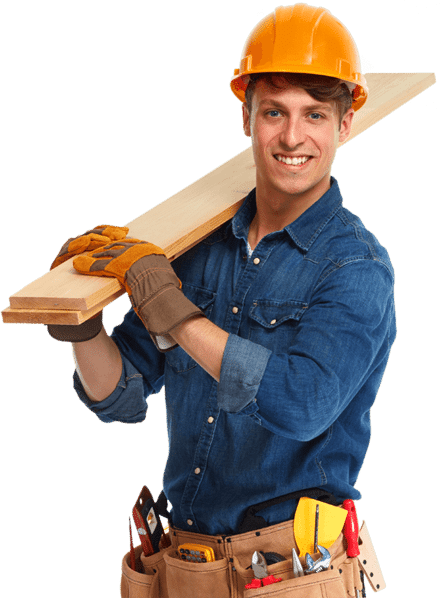 Ready to

schedule

your gutter or roofing service?
When you hire us for roofing services, you know you're getting highly qualified professionals who have the expertise and experience to make sure your project is done properly.
How to

contact

us

If you've got questions or need detailed pricing, send a message. Need faster assistance? Give us a call.