Best Priced Gutter Installation in Milwaukee: The Right Solution at The Right Price!
South Eastern Wisconsin & Milwaukee Gutter Installation Experts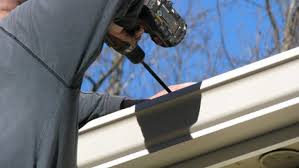 Have you ever wondered how a new Gutter Installation in Milwaukee would be carried out? Well, the installation of gutters and rain gutters is simple, but only if you let trusted independent professionals perform your gutter installation. Nex Level Gutter Installation will help coordinate everything from measuring, determining the correct gutter installation, and providing accurate pricing, to the actual delivery and installation. The total cost to install gutters is determined by several factors, so let an independent professional installer help you find the right solution at the right price for your gutter installation in Milwaukee. 
Nex Level Roofing and Gutters has been installing top-quality gutters since 2019. We have professional gutter installers who custom-build gutters to the exact specifications of the client's home in Milwaukee and the nearby regions. We use the thickest aluminum material available on the market when available. We employ a quality approach in every aspect of the New Gutter Installation in Milwaukee process, giving our customers a professionally finished product each time. If you need a quality gutter and roofing contractor in Milwaukee then give Nex Level Roofing a call today. 
Very happy with the service. They showed up fast and got the job done right away at a decent price. Best experience I have had with a roofing company. I will definitely call them when I'm ready to replace the entire roof.
Great company to deal with. They helped me with my insurance claim. The response was very fast. New roof installed and the quality was amazing. I highly recommend them if anyone is looking for a good roofing company.
William Sayles
2022-02-15
We had a leak in our overhang on our roof. We thought it was one thing and they came out and found the real problem. Our stove vent needed to be revented out the roof. Did a great job. Front first call to finish it took 5 days. VERY HAPPY WITH SERVICE and JOB DONE.
We had a great experience with Nex Level Roofing. We appreciated their high quality materials, professionalism, and workmanship at a great price. From the sales conversations to the final installation and clean up, everything went smoothly and we highly recommend their business.
Showed up on time and I was late, but they waited. They did roof cement on the flashing Also found other areas that needed work and did that.I asked our window cleaner to take a look at the work.as I don't have a ladder to check the work. He took a cell picture for me.GREAT JOB! Thanks, Tom
It was so refreshing to work with such a outstanding team , They did everything they said and even more, this is a team I will highly recommend
Excellent work. Friendly! Timely! Professional!!
Very professional and a very fair price,plus their clean up was outstanding.
I have to tell you this was the best contractor experience I've ever had. They were always on time, very professional and very polite. The work was amazing inside and out. The cleanup is so thorough that when they are done you would never know they were even there. Edgar, Jonathan and Jackie were truly a pleasure to work with. Even their Dad Javier did some of the work! A nice family owned company. I would not hesitate to recommend them.
New Gutter Installation in Milwaukee
Gutter Installation in Milwaukee and South Eastern Wisconsin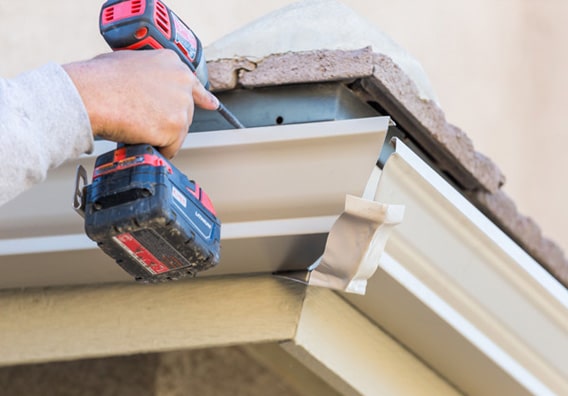 If you are looking for a new gutter installation near me in Milwaukee or South Eastern Wisconsin, arriving at some decisions can be difficult. Choosing the right gutter materials takes time, money, and research, not to mention the difficult task of finding an experienced and reliable gutter specialist to carry out the installation professionally. Your choice of company could make or break the overall efficiency and performance of the newly installed gutter system.
For this reason, choosing Nex Level Roofing and Gutter services for your New Gutter Installation in Milwaukee project is the best decision you will ever make because it will make your entire home improvement project a breeze. We have been installing premium gutters and other home exterior products for years. We have developed elite skills and vast knowledge required for the creation of precision-crafted gutter systems for every Milwaukee homeowner we serve.  As an innovator in gutter installation and the roofing industry, Nex Level Roofing, with its team of professionals, will install a perfect gutter system – one that will efficiently regulate the water drainage so that your home is well protected against all water-related damages.
When you turn to us for your gutter installation, you are guaranteed that your new gutters will be:
Eco-friendly: The materials used to manufacture our gutters are 100 percent recyclable.

Cut to precise dimensions: The new gutter systems are custom-cut right on the installation site for a perfect and seamless fit right down to every fraction of an inch.

Resistant to water damages: With an exceptional double-flow water volume, your gutter system will significantly reduce any chance of clogging, overflow, and flooding. Your landscape and home will remain safe from any gutter-related flooding issues, even in the heaviest of downpours.

Aesthetic appeal: Nex Level has more than 30 Designer color varieties to offer to make sure that we leave a smooth integration with your existing fascia and soffit system. Consequently, your gutters will be completely seamless. Say goodbye to all ugly quacks.

We specialize in New Gutter Installation in Milwaukee of both regular size and oversize (5 and 6 inches) gutters, and similarly, both regular and oversize leader pipes.

We will remove and dispose of all the old gutters

We can replace any damaged fascia (at an additional cost), and we can give you a quote for the fascial replacement. All our projects come with a quality guarantee: manufacturer warranties on the materials and on the installation. so long as you will properly maintain the system by scheduling a regular gutter clean up and maintenance through our gutter cleaning programs.
We make appointments for our field estimators to come out to your home for accurate estimates. They can then assess the existing gutter system. They will also provide you with a written cost estimate. In most cases, the homeowner's request will change according to the current setup of the system. This applies in cases where the gutter systems are not functioning correctly, or the water needs to be diverted to an appropriate location. We have a field estimator who will review your system and propose any required changes to ensure your new gutters work to your satisfaction.
Our Specialties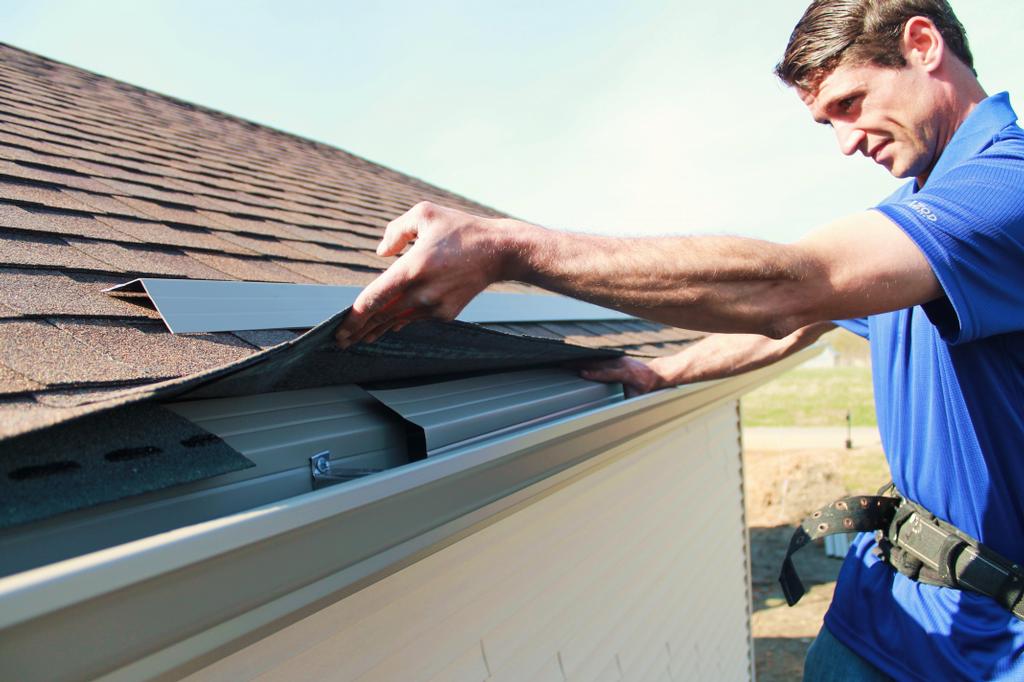 We specialize in New Gutter Installation in Milwaukee for both commercial and residential properties in South Eastern Wisconsin & the Milwaukee area.  With our local offices located right in Milwaukee, we can serve you within hours upon any request.  We install gutters on both new and older constructions or businesses that require new gutters installed.  
We offer high-quality gutter products for commercial and residential applications.  Our Metal or Vinyl gutter system comes in a variety of colors and metal types. We can, therefore, match any color for any home or commercial building in Milwaukee.
Reliable and Trusted

South Eastern Wisconsin & Milwaukee Roofing Contractors
OUR COMPANY - NEX LEVEL ROOFING
We perform all types of

roofing, gutter, installation, maintenance

and

repair
Whether you are looking for a total roof replacement or roof repair, we are one of the best roofing contractors in Milwaukee and South Eastern Wisconsin that are fully equipped with the know-how, all the resources, and tools to get the job done with a record turnaround time.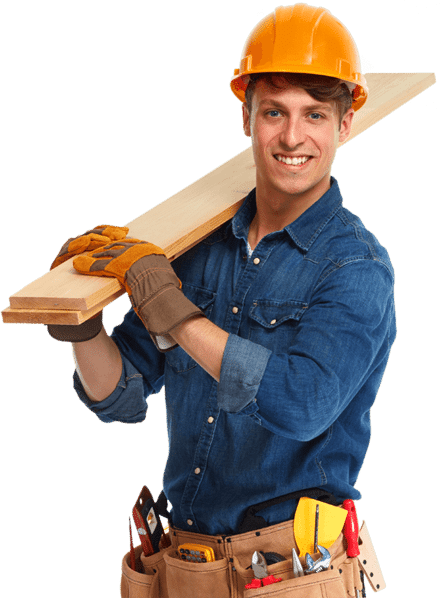 Ready to

schedule

your gutter or roofing service?
When you hire us for roofing services, you know you're getting highly qualified professionals who have the expertise and experience to make sure your project is done properly.
How to

contact

us

If you've got questions or need detailed pricing, send a message. Need faster assistance? Give us a call.