Outline
I. Consider Roof Repairs & Maintenance Before Installing a New Roof
II. Do I Need to Re-roof or Can I Do Roof Repairs & Maintenance
III. How Much Does Roof Repairs & Maintenance Cost
IV. What Should I Look for During a Roof Inspection
V. What are the Benefits of Professional Roof Maintenance
VI. Finding the Right Service Provider for Your Roof Repairs & Maintenance Needs 
As a homeowner, you should always be aware of the basics of roof repairs & maintenance. The roof on your property serves a multitude of purposes, making it extremely important to take great care of it. It's equally important to understand the types of damage roofing can incur, along with the associated costs of making repairs. In this blog post, we'll answer some of the most common questions about roof repairs and maintenance in Milwaukee, WI.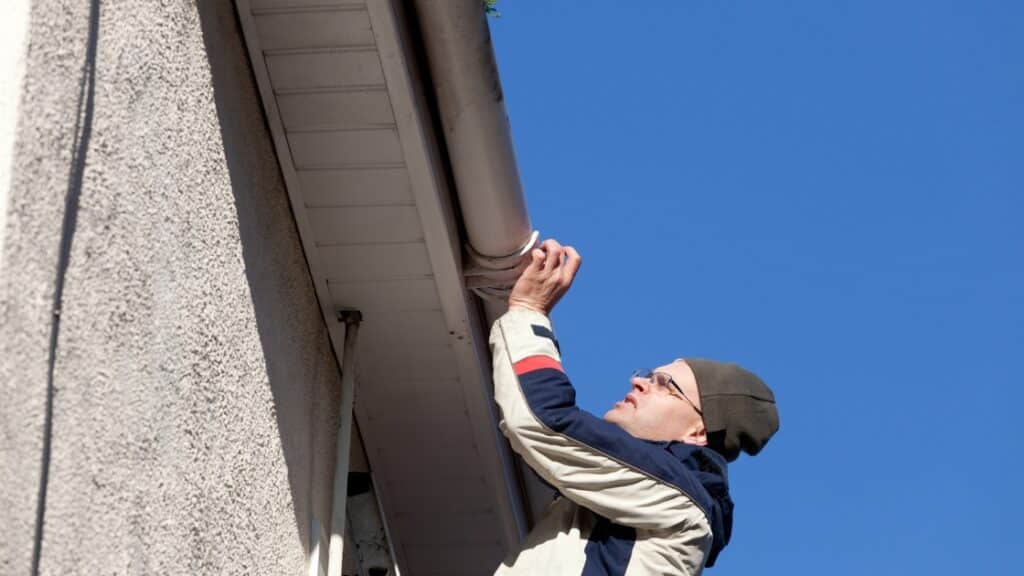 Consider Roof Repairs & Maintenance Before Installing a New Roof 
When it comes to roof repairs and maintenance, the first consideration is always whether you should consider roof installation or just opt for repairs. While this is both a cost and convenience consideration, you should also remember a few key points. If the existing roof is more than 20 years old, it should be inspected thoroughly for signs of age and deterioration. Older roofs may have a very uneven surface or may be brittle when it comes to repairs. Once you decide on whether or not to install a new roof, you need to determine what materials to use and the cost of installation.
Do I Need to Re-roof or Can I Do Roof Repairs & Maintenance
Roof repairs are less expensive than re-roofing, but it may not be the most cost-effective solution if the existing roof is in poor condition. Assessing the damage on the roof is the best way to determine what type of repairs need to be done. If the damage is localized to a limited area, then repairing might be the right choice. However, if the roof is severely damaged or old, then re-roofing is likely the best option. It's important to consider the option that will most effectively extend the life of your roof.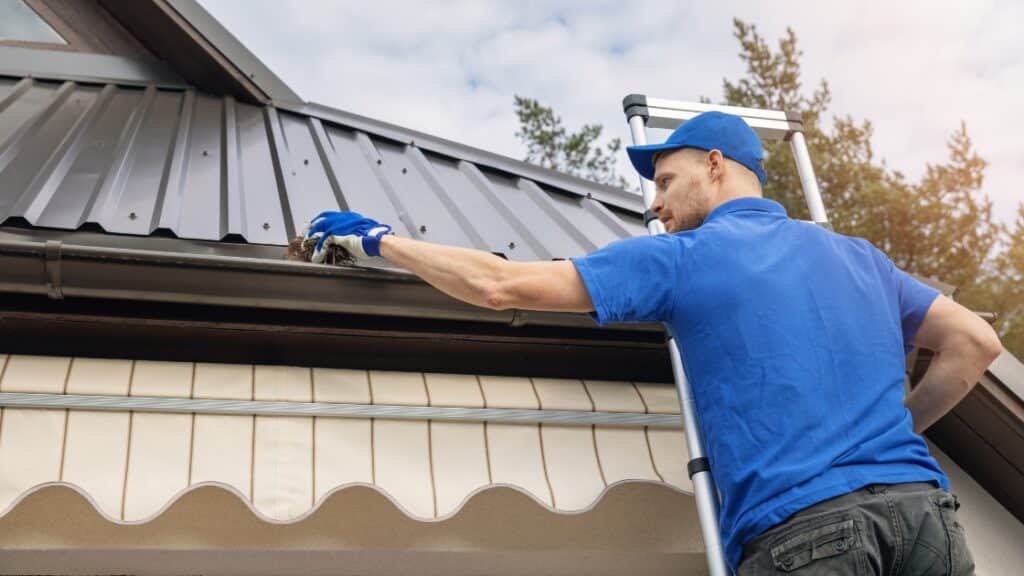 How Much Does Roof Repairs & Maintenance Cost?
The cost of roof repairs can vary depending on the extent of damage and the type of services needed. Generally speaking, roof repairs cost anywhere from $400 for minor repairs such as patching up damaged areas, to $2,500 or more for more extensive repairs such as replacing a layer of the roof. The cost of installation for a new roof can range from $5,000 to $13,000 or more, depending on the size of the roof and the materials used.
What Should I Look for During a Roof Inspection
A thorough roof inspection is important for the maintenance of your roof and should be conducted on an annual basis. During the roof inspection, you should look for signs of wear and tear such as cracked shingles, torn-off patches of shingles, loose seams, and any other visible damage to the roof. In addition to looking for signs of damage, it's a good idea to keep an eye out for potential structural problems and leakage.
What are the Benefits of Professional Roof Maintenance
This is an important question to consider, especially if you don't have extensive experience with roof maintenance and repairs. Professional roof maintenance will enable you to keep your roof in tip-top shape, minimizing the risk of significant damage. Professional roofers are also able to spot signs of wear before they become major issues, giving you the opportunity to address the problem quickly before it becomes more costly.
Finding the Right Service Provider for Your Roof Repairs & Maintenance Needs
When considering a roof repair or maintenance service provider, it's important to do some research and find a reliable, reputable company that offers quality services. Look for companies with experience and a track record of successful projects. Ask about their licensing and insurance requirements, as well as the materials they use and the warranties they offer. In Milwaukee, WI, Nex Level Roofing stands out as a leading provider of quality roof repairs & maintenance services. 
Conclusion
When it comes to roof repairs & maintenance in Milwaukee, WI, it's important to make an informed decision and find the right service provider that can handle the job. Nex Level Roofing is a trusted and reliable provider that can deliver quality services to meet your roofing needs in Milwaukee, WI. Visit their website at nexlevelroofing.com to learn more.