A beautiful roof makes the house more important and more valuable. People are always looking for ways to improve the design of their homes. They are also looking for durable building materials that will last a long time and will significantly increase the value of the property. NexLevel Roofing Service in Milwaukee offers a complete combination of roofing services from installation repairs to the analysis report.
Roofing services in Milwaukee offer you a wide range of services such as domestic roofing, commercial roofing, gutter, roof repairs, Interior Painting Services, and Exterior Painting Services at competitive prices.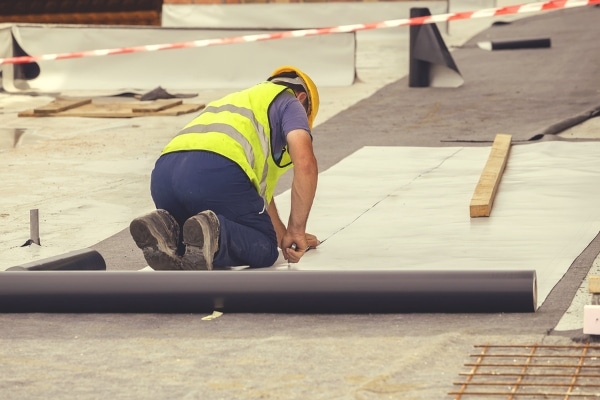 Domestic Roofing Services 
A new roof for your old home will increase its value as well as its strength. In addition to enhancing your property, Milwaukee roofers make sure the work after completion gives you peace of mind and changes the look of your home. Our domestic roofing services include
New roof installation service

Roof replacement services
Commercial Roofing
Have trouble with the roofing in your offices and then call the Milwaukee roofers. They will do the repairs quickly, efficiently, and at affordable prices so that your business can run at any time. We provide services that do not affect your work, and roofing is done effectively without any hassle. They can tailor their work schedule according to your needs and demands. Our commercial roofing services include
TPO/Thermoplastic roofing

Single-ply PVC roofing

Single-ply roofing

Commercial flat roofing
Gutter Services
Flowing water after a storm is the giant sign that your gutters are not working. The appearance of debris and overflow can also occur. NexLevel Roofing Service recommended cleaning your gutters at least twice a year, especially in the spring and fall. Our gutter services include
Gutter installation

Gutter repair & installment
Roof Repair services & Drywall Installation
Milwaukee roofers not only install new roofs in your office or home but also repair drywall in both commercial and residential buildings. Our experts will arrive on time and wear the perfect uniform, ready to do the job quickly and efficiently. Our other services are:
Storm damage roof repair

Replacement of broken or missing tiles
Interior & Exterior Painting Services
NexLevel Roofing Service in Milwaukee will renovate your entire residential or commercial property, or make a simple paint trim and other painting work. We have all the painting tools and the skills to build your dream home or office.
Benefits of Roof Restoration
Increase the value of your home
Suppose you want to selling your property in the future and hoping to make a profit. So, then you must be vigilant about the repair needs of your roof. The beauty of your home plays a significant role in its overall value. If your roof is beat-up and looks a little worse to wear, it can be challenging to hide.
Common defects such as cracking increased expansion and shrinkage, increased tiles, cuts from massive weather exposure, and deterioration from built-up debris are all removed from the physical beauty of your home, and it appears to be neglected with age. There is no need for your property to depreciate when these unsightly conditions can all be restored, going back to completely new with NexLevel Roofing Service.
Extend the life of your roof
If you are living in heavy rain or wind areas, damage inside your roof is unavoidable. You want to make sure that replacing your roof is not your only option. Taking steps to protect the roof will increase its durability.
Save Money
If the damage is left unchecked, it will not only get worse, and it will become more uncontrollable or costly for you to secure. The longer you leave, the more damage there is. Seeking the restoration of the roof will prevent excess water damage, leaks, loose tiles, and damage to the building.
Also, you will save money not only on your roof repairs but also on your energy bills. The cost of installing heaters and air conditioners is unnecessary when the air is out because your roof is not correctly closed due to the weather.
24/7 Emergency roof repair services
Milwaukee roofer's professionals are just one call away. We provide 24/7 emergency roof repair services in Milwaukee. Therefore, we will ensure that you will receive assistance at any time of the day or night.  Call us at (+1) 262-299-3677 and get it done with our experts. 
When you need our help, we are there!
Thus, our primary goal is to provide reliable services at competitive prices. From residential to commercial, we promise to manage every single project with care. Moreover, pay close attention to ensure 100% customer satisfaction with excellent results.