Why you should look for expert Commercial roofers in Milwaukee
You should never attempt to install or repair a commercial roof on your own. This is because they are more complex than residential roofs. If the roof is leaking, it just has to be repaired because the water can damage your products. You should instead find expert Commercial roofers in Milwaukee. Though there are many contractors out there, some of them are not reliable because they don't have the experience that's needed to handle such projects. However, finding the right commercial roofing contractor can be a piece of cake when you know what to look for when hiring such professionals. Below is a checklist that should guide you when hiring a commercial roofing expert.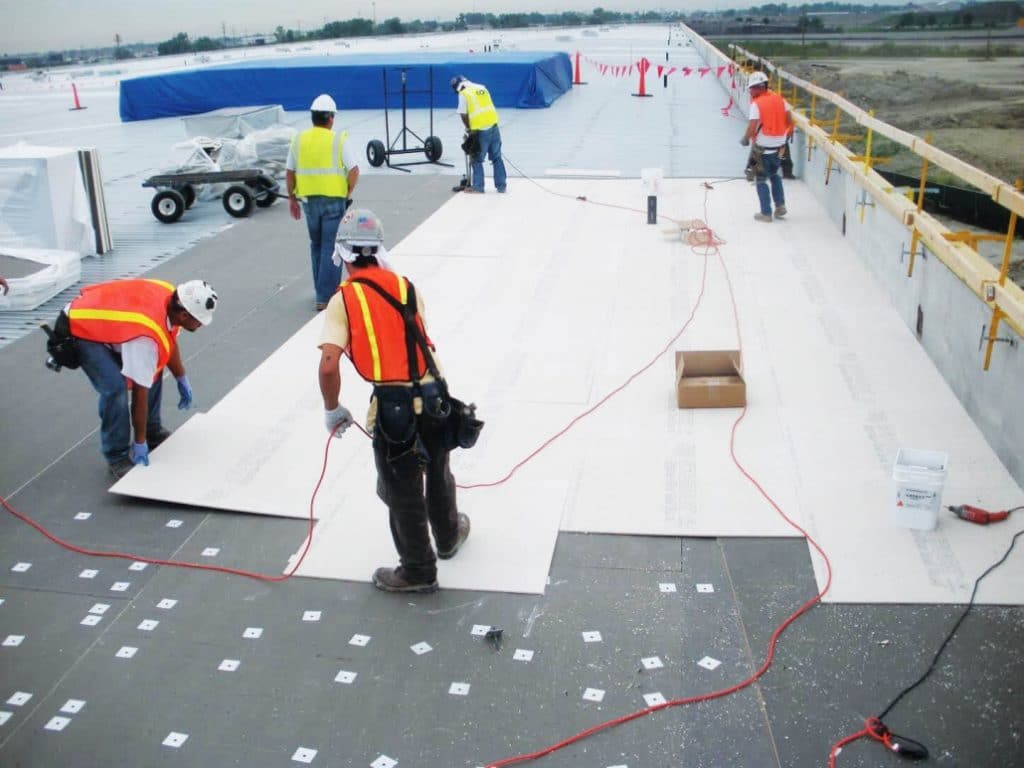 Important Questions to ask your Commercial roofers in Milwaukee
When shopping among roofing companies, the following are some questions you should always find the answers to before shaking hands and saying, "You're hired":
Are they fully licensed and insured?

Do they have adequate experience working on commercial roofs specifically?

How long have they been in business?

What is their reputation with local customers?

Are they certified by their product manufacturers?

Do they guarantee their work in writing with the ability to back it up?

Do they offer non-prorated warranties you can trust?

Do they belong to and have endorsements from reputable industry associations?
If any one of the answers to these important questions turn out to be unfavorable, it's probably best to say "pass" and continue your search until you find a roofing company that does meet this criteria.
Consider the quality of the services provided by Commercial roofers in Milwaukee
The best Commercial roofers in Milwaukee will offer you free quote and consultation so he or she should never charge you these. The best roofing company should also explain to you about various options for your roof, without putting you under pressure to make your decision. Luckily, if your contractor comes on time, returns and answers your calls, and keeps their word, then this shows that the contractor is reliable and trustworthy.
Go local when looking for Commercial roofers in Milwaukee
Choose Commercial roofers in Milwaukee local to your area, so if you need any further assistance down the line, they're on hand to help. Avoid giving work to roofers that come cold calling at your door, as they may just be passing through, and may vanish once the work is done.
Choose specialists Commercial roofers in Milwaukee
Look for roofing contractors that specialize in the type of work you require. If you're a business that requires Commercial Flat Roofing Services, choose an experienced commercial roofer. If you seek a tiled roof, find a contractor specializing in tiled roofs. If you demand specific work, such as a heritage roof or repairing of leaks, find out what credentials the roofing company has in these areas before making your decision.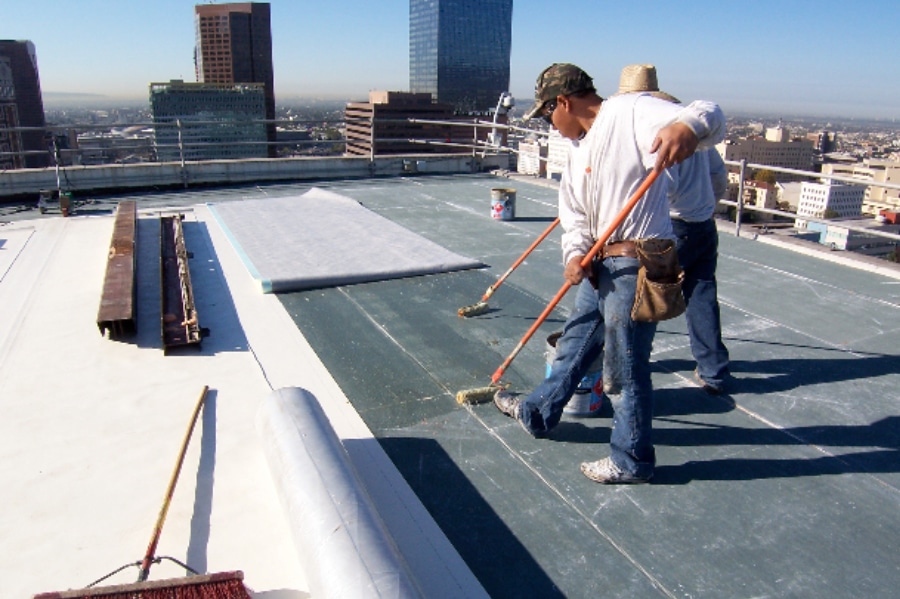 Independent Commercial roofers in Milwaukee vs Roofing Franchise
The best Milwaukee Roofing company is most likely to be one with longstanding ties to the businesses in your community. After all, a well-rated independent local contractor will have gained a reputation based on solid, consistent roofing work on schools and company buildings in your area. A franchise, on the other hand, can typically rely on its national reputation or name recognition to court business. Due to the lack of any measurable across-the-board standards, the local franchise could easily do roofing of subpar quality to its namesakes in other markets.
The easiest way to distinguish a local contractor from a franchise is through the advertising and "about us" sections on their company websites. A local contractor will generally be family-owned and have a list of names that comprise the roofing team, as well as a local headquarters address and phone-number prefix. A franchise will use less personalized vocabulary under phrasing such as "national group of roofing contractors" and a 1-800 number on its contact page, which will typically lack any local address.
Remember that the lowest bidding Commercial roofers in Milwaukee are not always the greatest value
In your desire to save money, it's tempting to select Commercial roofers in Milwaukee with the lowest estimate. However, beware. Some of these companies use subpar materials and cut corners in order to outbid competitors. This will end up costing you more money in the long run and, in extreme cases, can lead to total roof failure.